At the Desert Woodturning Rounding in Mesa Arizona, I saw a weird toy in the instant gallery. I studied it but couldn't figure out how it was turned. Fortunately, the woodturner was nearby and explained both the simplicity and the critical portions of the toy.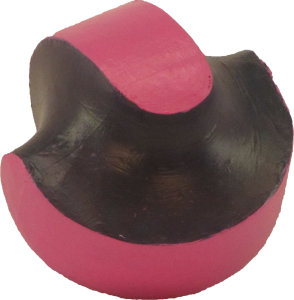 I had to make one. Unfortunately, I don't remember what the toy is called – nor do I remember the woodturner's name.Somebody, please enlighten me.
These are made from a common cedar 4×4, sealed with sanding sealer and painted with acrylic paints.