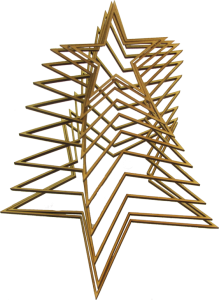 We're celebrating Christmas with a Christmas Ornament Woodturning Challenge. This is my last entry for this year.
This star is not a woodturning. But I think it is cool enough to enter the challenge. It is cut with a laser from 1/8 inch Baltic birch plywood.
Depending on how it is hung, it takes a variety of dynamic, springy shapes.
Merry Christmas.
View the complete challenge playlist.