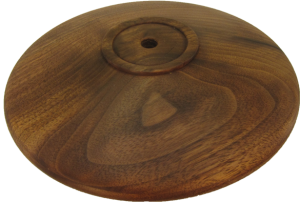 I worked for Atari, the video game company, when the movie ET came out. The movie was a blockbuster. Our CEO immediately purchased the video game rights and shoved it thru design and production in record time to have the game in stores for Christmas. We made millions of the ET game.
Alas, ET the game was a dog, the biggest video game flop of all time. Christmas sales were fantastic. But, customer returns in January were incredible.
What were we to do with all those games? We tried everything we could think of: dis-assembly, recycling, crushing, and landfills. Theft was always a huge concern.
Once, we waited until the landfill opened up a new deep area. We sent around twenty truckloads of games including ET to be buried. But word got out anyway and people showed up with shovels to dig up games. To prevent this scavenging, we ordered trucks of concrete poured over the games that had been dumped. To add insult to injury, we had to pay dump fees for the concrete in addition to the games.
Recently the news featured an archaeological dig at the landfill with great mystery. They got it all wrong.
In memory of ET, I made this spaceship or UFO from walnut. It is about 3″ high and 7″ in diameter finished with walnut oil.