by
Alan Stratton
on Thursday, September 25th, 2014 |
Comments Off

on Woodturning For Pure Art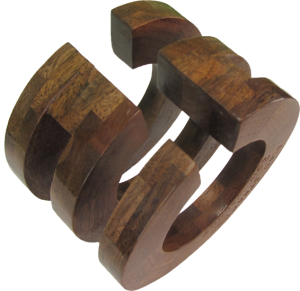 This piece is not functional. It is only for viewing as art. But art is useful in its own way. It challenges the mind and pleases the eye.
This art is made from walnut using segmented woodturning. It is formed 76 segments with 8 more segments used as temporary support. It is finished with sanding sealer and wax.
This piece is a challenge to create. Since it is fragile, I will not be letting my grandchildren play with it. They'll have to play with other turnings.