by
Alan Stratton
on Friday, November 21st, 2014 |
Comments Off

on Three Sided Inside Out Christmas Ornament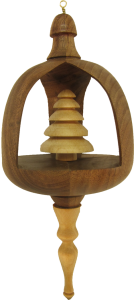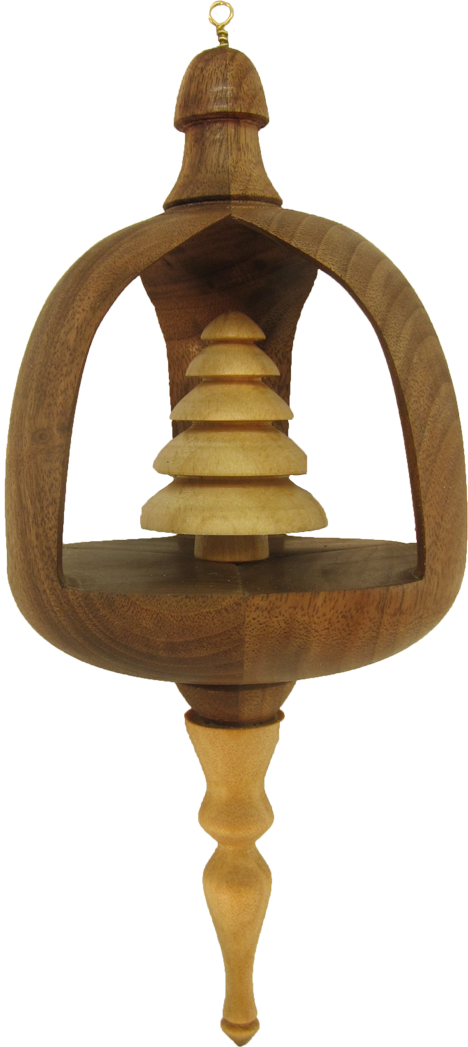 I wanted to turn another inside-out ornament for this years Christmas Ornament Woodturning Challenge. But I also wanted it to be a little different than before.
So, this inside-out ornament is a three sided ornament which presents a little more of a challenge because the stave angles are different and harder to get right.
This is made from three pieces of walnut ripped at 60 and 120 degrees. They are temporarily fastened together while turning the inside cavity. With that cavity finished, the staves are taken apart, rotated and permanently glued back together again.
Then the exterior is turned.
The challenge becomes how to turn the thin sides that become sharp and dangerous.
This ornament is finished with friction polish. The tree inside the ornament is maple. The bottom finial is a tropic pen blank.