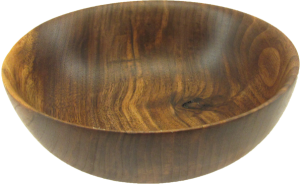 May also be viewed on YouTube.
I contributed a woodturning experience to a church youth auction to raise money for youth summer activities.
In preparation, I'm turning a bowl similar to what I'll have the auction winner turn – with some exceptions.
They will turn a softer wood like cedar. This one is hard walnut with some rot veins in it.
So much turning is second nature to me now, I want to review the basic process for turning a small bowl to be ready to coach a newbie again.