May also be viewed via YouTube – but best right here.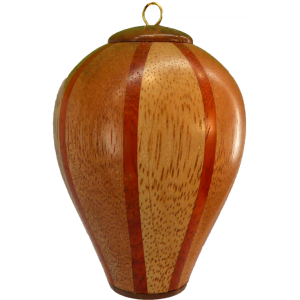 This Christmas vase is turned from mixed "tropical pen blanks". I had glued up the pen blanks for an earlier project and had ample left over. Move than enough for this project.
Since the wood was already glued up, this was a simple project. I hollowed it, then added a top and a bottom to the vase.
It reminds me of the gifts given the the Christ Child.
Good turning.
Meanwhile, we're starting the judging for the Christmas Ornament Challenge – What a tough job.