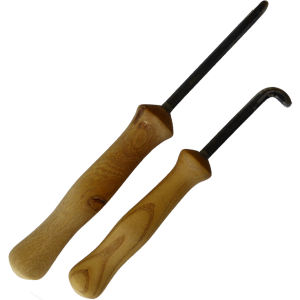 May also be viewed on YouTube and Vimeo — But best right here!
I'm planning to create a small hollow form for my local club's current challenge. However, my current tools are large and would require a larger hole than I want to leave.
So, I'm grinding two old Allen wrenches to provide one straight scraper and one bent scraper.
Then I'm making a handle for each: one from fig; one from elm.
Next week, I'll create the hollow form.
Good turning.