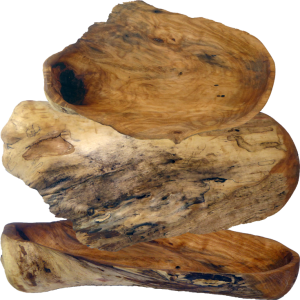 This video may also be viewed on YouTube, Vimeo, or FaceBook – Best right here.
When my brother came to visit and to turn a people feeder, the chunk of maple he brought did not make it into the people feeder.
Yet, it had some unique characteristics, particularly a knob where wood had grown over a broken limb. Despite a long spell in the firewood pile, it still called out to soar as a thing of beauty. I finally relented but could not figure out how to use my lathe.
Instead I used a Proxxon carving tool first with a carbide cutting wheel, then a rasp, and finally with a sanding disk. I hollowed out the remaining chunk trying to preserve the weathered exterior and that beautiful knob.
While I did focus on removing wood, my larger focus was to not leak my blood onto the fresh wood. Those cutters would cut my flesh as easily as they cut wood.
When finished, I applied a generous soaking from walnut oil.
Maybe it can sit near the people feeder for other candy.