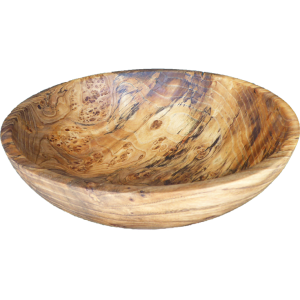 May also be viewed on YouTube and Vimeo.
I was given this wood at a club meeting in Oregon. I don't recall whether it was at Cascade Woodturners or Willamette Valley Woodturners. It is ugly but has some burl potential. I don't know what species of wood it is.
At 11 inches in diameter, 4 inches tall and finished with walnut oil, it has turned out very nice despite worm holes, drying checks, spalting, rot, and a general bad smell.
It's surprising how ugly a blank can be and still have such beauty inside awaiting an opportunity to emerge.
This one will be hard to beat.
If you need Cole jaws, follow this link.
Good turning.