Christmas Ornament Challenges
Links to videos submitted for the 2017 challenge will appear here.
(Coming in November)
Previous Challenge Videos
How to submit your video
The challenge submission window will open November 1st. It will close after November 30th.
Plan now – It's coming up very quickly.
We're asking everyone to upload a still picture of their ornament for inclusion in the winner announcement video. This is for the public comment video and final announcement video. Upload your picture to DropBox using this link https://www.dropbox.com/request/58XxN17mCOHre2LUOe4A
The Christmas Ornament Challenge is open to ornaments of all sorts from any craft and from any material. Most rules will be the same as last year.
Sponsors
2017 Sponsors
Woodturning Christmas Ornaments by Dale Nish
$25 Gift Certificate
The Wood Buff Kit (consists of three 8″ buffing wheels with center bolts for quick change, a combination 1/2″ – 5/8″ adaptor, two buffing compounds, one bar of Carnauba Wax and instructions.)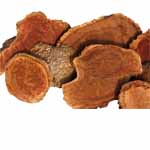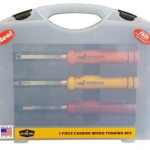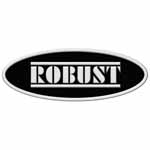 Tool handle
Tool Rest
Live center
Custom Powder Coated Tumbler

Infinite Axis Eccentric Chuck Kit


AAW membership

Starbond CA
 6th Annual Christmas Ornament Challenge Rules and Guidelines.
Ornament must be in good taste and some reflect the spirit of Christmas and/or the Christmas season. Non-Christian ornaments are welcome.
Videos must be submitted on or before 11/30/2017. Ornament must be current work – Must be made this season.
Anyone can submit videos; multiple videos may be submitted. However, only one prize per person.
Plan to upload one great still picture of your ornament. We're working out those details.
Videos are to be uploaded to submitter's YouTube channel.

Complete video details on submission form at http://www.aswoodturns.com/challenges/submittal
Submission will  include video in the challenge and the official playlist.
This form submission constitutes acceptance of all rules and conditions of this challenge.
Prepare one still picture of your ornament and upload. This will help the final review.

Judges are Alan Stratton and Carl Jacobson. Our decisions are final. There are no appeals. After all, we're having fun here.
Winners may select their choice of prizes available.

1st place winner may select any available prize.
Other winners will submit a list of desired prizes in order of preference.
Remaining prizes will be awarded in place and preference order.
Only 1 prize per person, although multiple entries will be accepted.
Winners will have two days after notification to submit their preferences.
If shipping charges are excessive such as international shipments, substitutions may be made by judges. We'll do our best but have to consider shipping costs.

Legal details

Void where prohibited for any reason.
You must be at least 18 years old and still alive. If you are under 18, a parent must consent to receive a prize. Have a parent send an email with their permission from their own email account.
This challenge is free to all participants.

Have fun – Be SAFE – Wear your full face shield. Injury or death may disqualify an entry.
Suggestions:
Keep your video short — Please edit as necessary — Excessively long videos will not impress the judges.
Carl and I are primarily woodturners. However, last year we opened up the challenge to include all crafts. All are welcome to participate. We appreciate great art and fine work. Impress us.
Challenge Entry
Now that you've read all that above, here's the form to enter your video into the Christmas Ornament Challenge.
Wait until November 1st – but do it before December 1st. On or before November 30. How else can it be said?